Surf in Paradise Island of the God Bali
Bali is one of the best surfing destinations in the world for both beginners and the experienced. The vast choice of surf breaks in Bali means, there is a wave for everyone. Balinese are welcoming, friendly and easy going, so you won't have a hard time surfing, whatever your ability.
A vibrant culture, nice beaches, warm water, great waves all year around and one of the cheapest destinations to surf gives Bali the edge. With "Bali Surf Tours" is based at Canggu Seseh Beach – Bali which offers the most suitable waves for learning and professional in Bali. We will takes you the best point the day depend on your level from beginner to professional.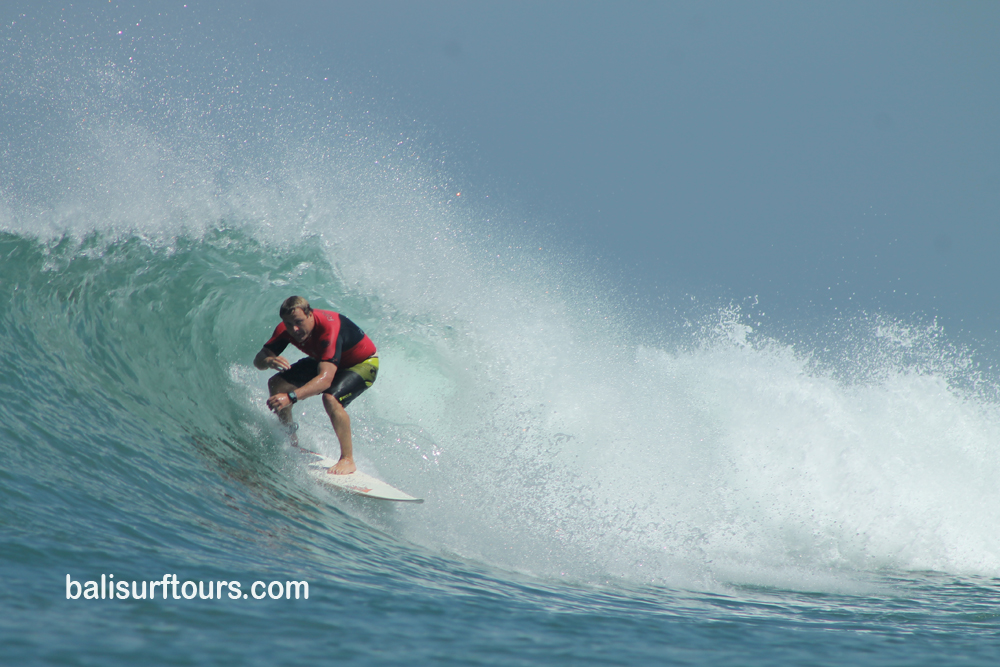 With Our Local Experience Surf Guide
If you are intermediate or well-experienced surfer and want to try new breaks we will guide you to the surf spot suitable for your level and according to your wishes.
The surf guide pick you up, drive to the beach, explain about currents, reefs and other characteristics of the spot, surf with you and help to be in the right place in line up.
Best Time to Surf
Surfing is good all year around. The west coast, where most of the beach breaks are, is best between April and October when predominantly off shore wind makes it most perfect for surfing. Between mid November and early March the East coast becomes more favorable, however the reef breaks found here is better left for more experienced surfers.
Note however that the rain season is between December and March. This can make surfing a little unpredictable during particular days. Water temperature is nice and warm all year round hovering between 21C – 25C.
SEND US A MESSAGE
Need More Information?
Drop Us a Line!